More and more companies are turning to co-working spaces for their businesses. In 2018, flexible workspaces accounted for more than two-thirds of the U.S. office market occupancy gains and it is estimated that the number of co-working members will rise to 3.8 million by 2020 and 5.1 million by 2022. Why all the hype? What do co-working spaces offer that traditional office spaces don't?
Co-working Spaces vs. Traditional Office Space: Why More Companies are Choosing Shared Spaces
1. A Cost-Effective Workspace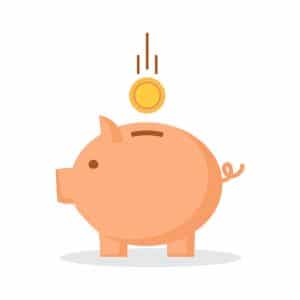 One of the main benefits of choosing a co-working space over a more traditional office is the cost. Many co-working spaces (including Fireworx) offer private office space that you can rent out month-by-month. These spaces are more economical because you are only paying for the small space you rent out rather than an entire building – especially if your company is growing and your team is small.
If you do not have the budget or the need to rent out a private space month to month, there is also the option to work in a semi-private shared space and pay a monthly membership fee. The pricing on membership fees will vary depending on what you need, but they are usually affordable for most budgets.
Most co-working locations often have a small monthly membership fee. There can be different membership levels based on what you need, but the membership price will include operating and overhead costs and is significantly less than if you took on these expenses in a non-shared office space. These costs include:
General office maintenance
Cleaning
Utilities
High-speed internet
Some co-working spaces also employ a receptionist who greets visitors at the front door and directs them where they need to go negating the need for you to hire someone for that position.
2. Access to Amenities
Co-working spaces offer access to amenities that you won't necessarily get in a traditional office space (unless you are willing to pay a big chunk of change for them). These amenities vary depending on the space you choose but can be anything from free coffee and WiFi to state of the art conference rooms and lounge spaces.
3. Opportunities to Network and Grow Your Business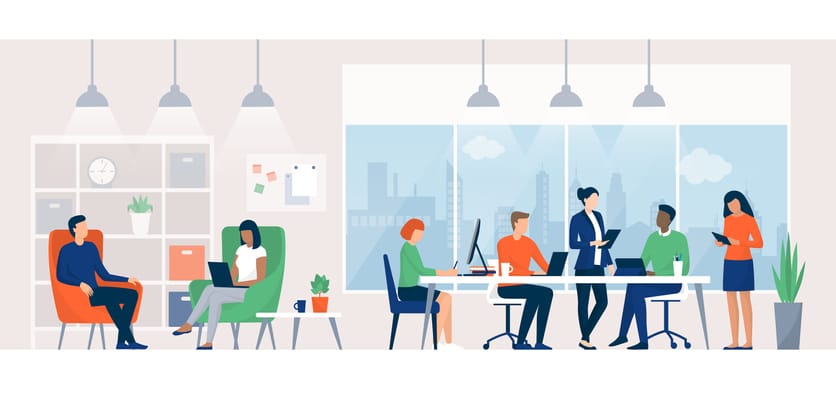 Another huge benefit to choosing a co-working space is that you will be interacting with people who work for other companies and create relationships with those people.
For example, let's say that your company specializes in social media management and you are talking with another person in the co-working space who has a company that is in need of that service. They will likely consider doing business with you because they have talked with you face to face and know who you are.
On the flip side, if you are in need of a specific service that someone in the co-working space offers, you could consider working with their company rather than doing hours of research or dealing with back and forth emails with other vendors.
4. A Variety of Versatile Space
We have touched on this a bit throughout this blog but thought it deserved its own section as it is another huge benefit of choosing a co-working space versus a traditional office space.
Co-working spaces tend to have several different types of areas where members can work together, independently, hold meetings and more – something that can be hard to find in a more traditional workspace unless, again, you are willing to pay more for your own space.
5. Modern Office Aesthetic
Working in a space that is functional and aesthetically pleasing is important in today's world as millennials dominate the workforce and Gen Z starts to make their way into the professional world. According to Forbes, these young workers want to work in a space that has multifunctional furniture, vibrant colors, and/or plenty of sunlight and plant life into the office space, both generations prefer a thoughtfully designed space.
If you are interested in learning more information about Fireworx, a co-working space located in downtown Wichita, KS, contact us today by calling 316-259-6998!